Lapisfer is a non-proprietary computer port first developed and released in 2056 under the name LazuliBus, and later rebranded to its current moniker. It is also known as UTS-012, being one of the first ports ever developed and released under the UTS standard.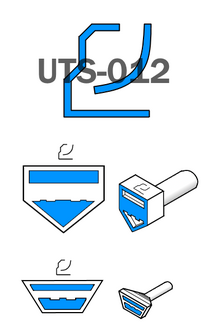 History
In 2055, computer scientist Edward Hickels discovered the use of lapis lazuli as a high speed data conduit. He experimented with the technology and submitted a quick draft to the UTS, who accepted it as their 12th standard.
Iterations
LazuliBus
LazuliBus was released in 2048 with a maximum transfer rate of 70 Mbit/s. It was an uncommon port until 2052, where it became mainstream.
Lapisfer
Lapisfer (retrospectively named Lapisfer 1) was introduced in 2059 with a full I/O port and a special three pin configuration on the bottom output port. Lapisfer 1 has a greatly improved maximum transfer rate of 500 Mbit/s bidirectionally.
Lapisfer 2
Lapisfer 2 was introduced in summer 2064 with 800 Mbit/s output and 650 Mbit/s input. This iteration was criticised due to its large, dated port and unimpressive speeds, compared to RIDE-800.
Lapisfer 3
Lapisfer 3 was released in late 2068 with a vastly improved 1.6 Gbit/s bidirectional transfer rate. As well as this, the Lapisfer port was redesigned with a profile half as thick as the previous connector, solving the problems Lapisfer 2 faced.
Lapisfer 4
In 2072, Lapisfer 4 with 5 Gbit/s transfer rate debuted on the AureBook G7. This version was praised for its speed improvements and was quickly adopted ahead of this release.
Lapisfer 5
Lapisfer 5 is speculated to release sometime in 2075 with a possible 10 Gbit/s transfer rate.
Ad blocker interference detected!
Wikia is a free-to-use site that makes money from advertising. We have a modified experience for viewers using ad blockers

Wikia is not accessible if you've made further modifications. Remove the custom ad blocker rule(s) and the page will load as expected.